Business Developer - French Market 🇫🇷
Description
You'd like to be part of a promising startup and work in a creative and fast-paced environment? Spendesk is looking for enthusiastic, ambitious and talented folks to join our passionate and hard-working team.
Who are we ?👫
We are a fast-growing SaaS & FinTech company based in Paris' Silicon centre. We have an ambitious mission: kill the hassle of payment at work. We believe paying at work should be as easy as a 1-click purchase on Amazon. To achieve this goal, we use the latest innovations in the banking industry & have reinvented the purchasing experience for companies.
Started by eFounders, we launched in June 2016 with an international ambition and now have more than 600 client companies all over Europe. Top startups like Drivy, Konbini, Dataiku or Deezer rely on Spendesk everyday to run their businesses and they love our product. Early 2018, we raised €8 million from European Angels & VCs, just 12 months after a seed round of €2M, bringing the total amount raised to €10M.
Want to take it to the next level ? Join us now 🚀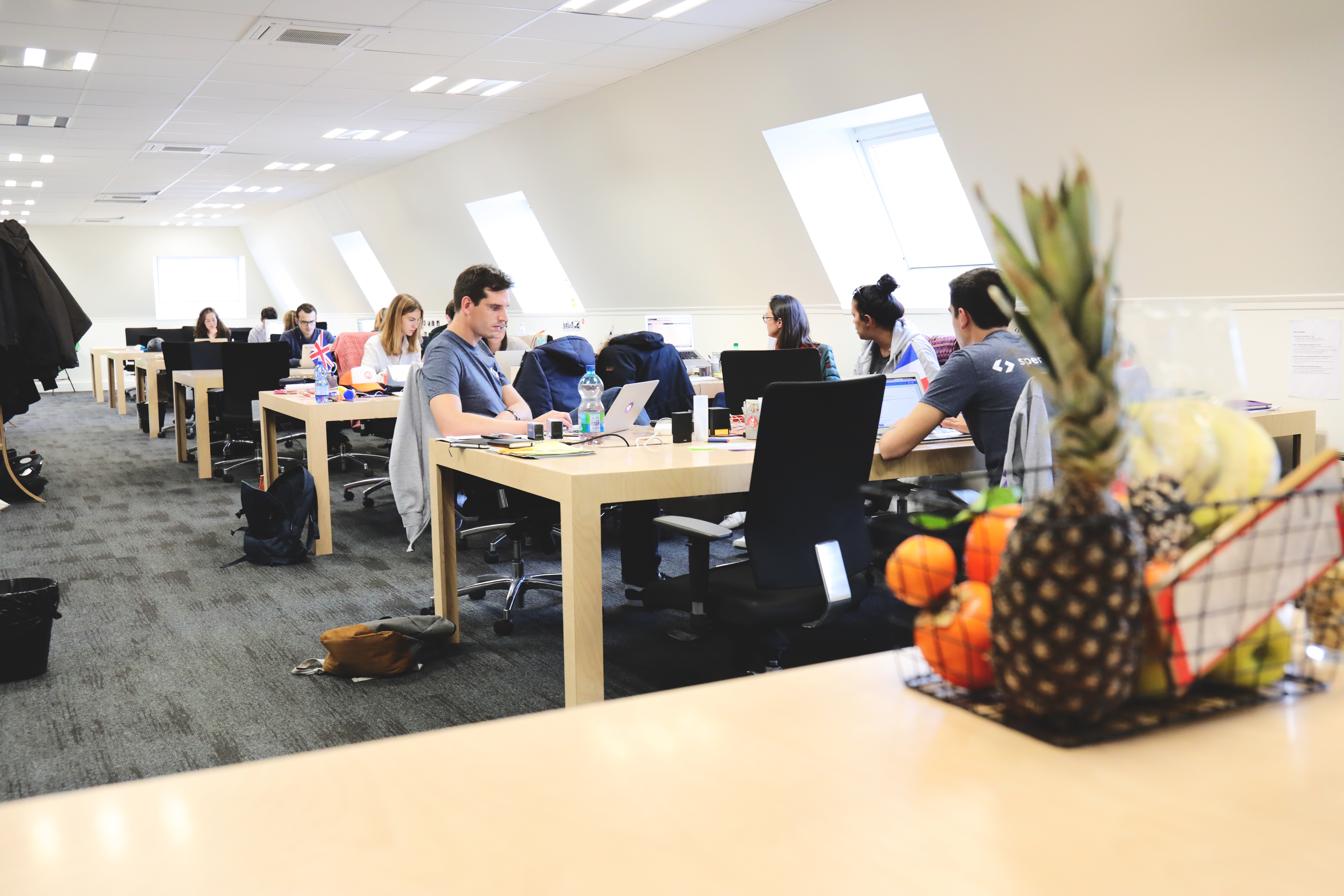 Your Mission 🚀

We come to work in the morning, create growth, convert new clients, go back home, sleep, and do it all over again the next day. This is the most diverse, ever-changing, surprising and daily-life you can get.
We're growing fast in France, the United Kingdom and Germany with the aim of becoming the industry leader.
What will you do ? ✍️
Research relevant sales target (verticals, customer segments, etc) based on our customer ideal profiles in France 🎯
Make outbound prospecting campaigns (emails, calls) to identify relevant leads 📧 📞
Call outbound leads and book meetings with hot leads for the Sales Team 💪🏼
Handle demos and closing for small accounts 💸
Understand customer needs and buying cycle to gather key prospect information and generate interest 👌Be the eyes and ears of Spendesk on the market - being in the frontline, your inputs are critical to grow to the next level 👀👂
Requirements
We're thus looking for highly-motivated individuals with strong technical aptitude and natural sales instincts to join our growing Sales team. We need someone with a hunter attitude and a drive to work autonomously to foster, qualify and convert high-profile customers. As we grow, new challenges appear which requires creativity and a willingness to take on responsabilities
What are we looking for ? 👉

Talented, ambitious, hustling person who thinks the banking industry is being disrupted
A Team-player at heart, willing to take risks and be challenged everyday
You have great communication skills - active listener, empathetic, extremely clear, direct, timely, and accurate
An entrepreneurial spirit - our team is hard working, self-motivated and ambitious
Well organized and autonomous, you can easily multitask and prioritize your work efficiently
Fluent in French and English is mandatory
A first experience as a Business Developer or Pre-Sales in a startup would be greatly appreciated
Benefits
Why should you apply ? 🙌
Key moment to join Spendesk in term of growth and opportunities 🚀
Competitive salary 💸
Fast-learning environment, entrepreneurial and strong team spirit🤘
An incredible team of hackers and hustlers 👫👯👬
Cool offices located in the Silicon Sentier (75010, Paris)
Free snacks and coffee ☕
Gifts powered by Briq, our internal virtual currency 🦄
Thursday's beers 🍻 with the team
Meal vouchers 🍽️